Will Your Job Have Longevity in the New Economy?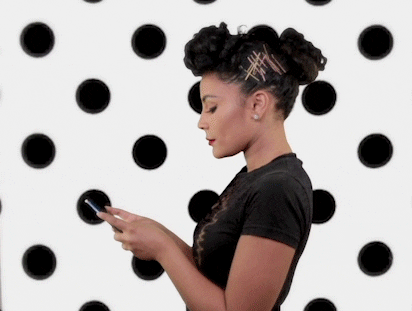 COVID-19 fast tracked something that was already coming– a shift in the labor force.
We're at the starting point for a new knowledge based economy, not to say you don't have knowledge! It just means we're going to see many lower paying and mid level jobs disappear and make way for automation and online business models.
Overall, brick and mortar companies are going to need fewer tellers, cashiers, retail workers, administrative workers, etc. But the reality of the global situation is that many middle class and lower income jobs will no longer exist or will be in much smaller demand.
So what jobs are going to be able to compete in the new economy? 
Well, for starters all roads point to tech. For people who aren't really familiar with the tech industry it can seem like it's all just coding.
In reality so many jobs exist within tech and there are so many subsets of tech that are specific to certain fields like Fintech (finance), health tech, beauty tech, the list goes on and on.
We're also in dire need of registered nurses, interpreters, translators, electricians, and clean energy workers like solar panel techs.
So how do you get qualified for those jobs?
For starters there are various boot camps and training programs you can apply to like Flatiron, Sabio, and General Assembly. Many can cost upward of 15k but now there are various forms of repayment that can make attending easier. And it's still more affordable than a 4 year degree!
Student Loan
Students who qualify for a loan will receive money to pay tuition upfront and enter into an agreement with the lender to repay after graduation.
ISA (Income Sharing Agreement) 
An income share agreement (ISA) is a contract agreement between a student and their school. The student agrees to receive borrowed money from the university to fund their education. In exchange, they agree to pay the university a percentage of their salary after graduation (for years to come).
It's time to take a good look at your industry and decide if there is job security in it. Because in order to build and secure your finances you're going to need to build and secure your skills. 
In demand tech jobs to consider:
Medical and Health Services Managers
Interpreters and translators
Community managers
Social media managers
Social media content creators
Product marketers
Loss prevention 
Financial analysts
Human resources
Public Relations and Fundraising Managers
UX/UI Designers
Information systems managers 
Information security analysts
Applications software developers 
Social science research assistants
The Hustle is Real
Our CEO on NASDAQ
Sign up for our 8 week financial bootcamp
Become your own financial expert. Learn how to manage your money and build wealth with our CEO, Ramona Ortega. As an account holder, you get 30% OFF our 8-week online bootcamp.